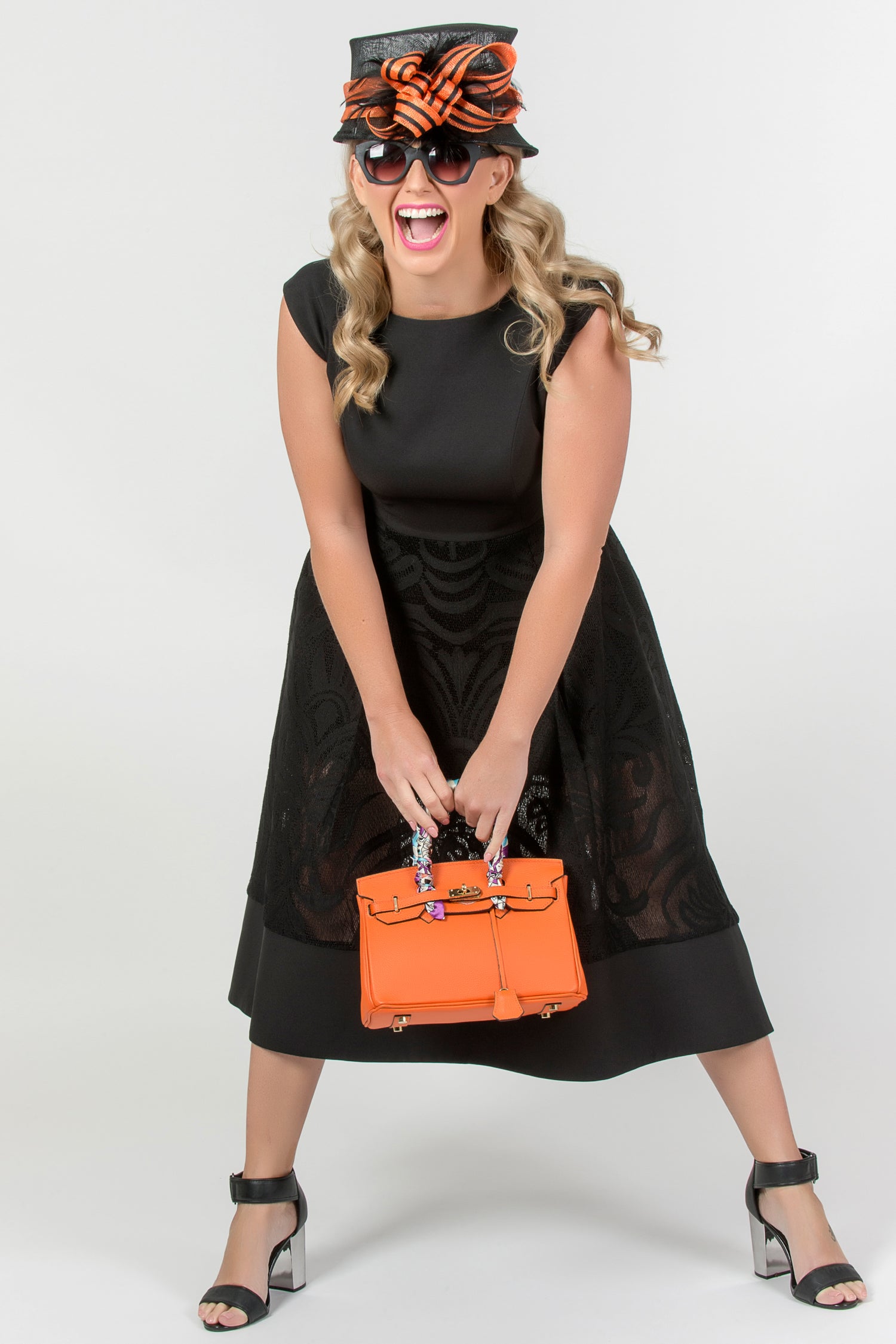 ABOUT THE BRAND
Jacquie D Designs is an Australian designer brand which encourages women to express themselves through bright and bold fashion. Inspired by a love for the Spring Carnival and its expressive fashion, Jacquie D Designs follows with a range of fabulous designs.   
From casual daywear to beautiful evening attire, every piece of clothing has been carefully curated with both style and comfort in mind. Feel confident and look wonderful in your choice of Jacquie D Designs' monochrome colour palette or statement blues, purples, reds, greens and of course, fuchsia pink.  
With new arrivals every week from tailored pants, skirts, denim, dresses, jackets and tops, you're guaranteed to find beautiful trans-seasonal wardrobe staples which are designed to last. Every item from the Jacquie D Designs' range embodies sophistication using distinctive colours, shapes and patterns with the goal to encourage women to become their true confident self.  
Years of sourcing the perfect long-wearing fabrics, developing individualistic designs and building relationships with clients has put trust into the Jacquie D Designs brand. Now home to modern simplicity, ethical manufacturing, and high-quality products, Jacquie D Designs is the ultimate shopping experience for the contemporary woman. 
Shop Now